Hotel Info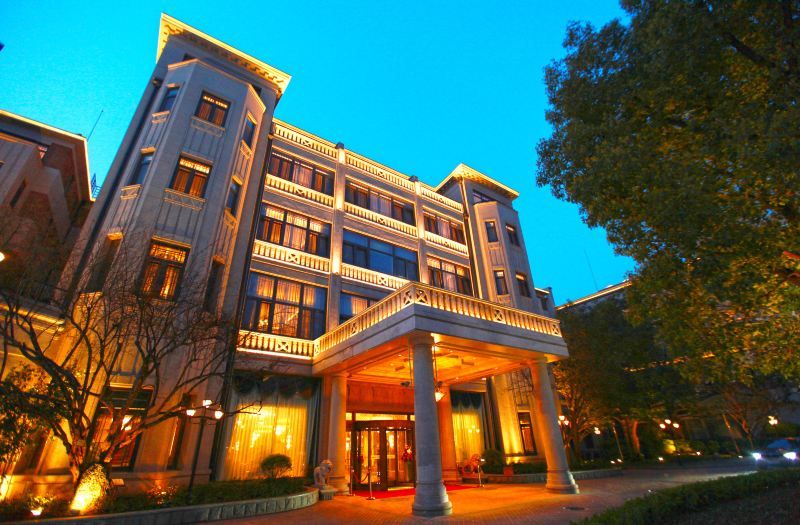 Donghu Guest House Shanghai
is located at the intersection of Huaihai Middle Road and Donghu Road in the city center, on the north side of Donghu Road, adjacent to the bustling commercial street-Huaihai Middle Road. Line Changshu Road Station, as well as fashionable entertainment landmarks-Xintiandi and Hengshan Road, are quiet and quiet, and the environment is elegant and convenient.
Donghu Guest House Shanghai
is a garden-style hotel that combines human history with modern style. Donghu Business Hotel (No. 7 Donghu Road) is a modern building with modern and exquisite lobby and guest rooms. The rooms are equipped with wired and wireless Internet access. The hotel's configuration is simple and practical.
Donghu Guest House Shanghai
No. 7 has facilities such as indoor heated swimming pool, gym and sauna for guests, which is a good place for you to relax and relax. Zh
Donghu Guest House Shanghai
has various supporting facilities such as Chinese restaurants, bars, multi-purpose halls, conference halls, business centers, shopping malls, IDD, DDD, FAX, beauty centers, etc. It can also host high-end business dinners, small and medium-sized conferences and wedding banquets. . The hotel's advanced management concepts and home-style services make you feel comfortable and convenient, and it is a good place for your business, tourism and leisure.